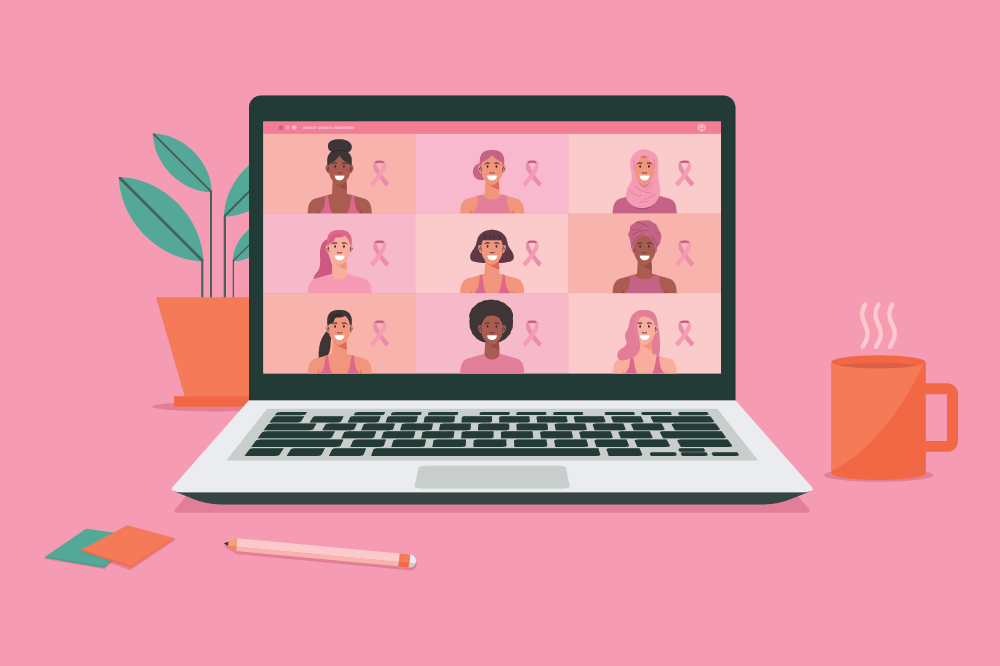 How an Ovarian Cancer Support Group Can Provide Hope
A difficult aspect of living with ovarian cancer is how it affects your personal relationships. Family and friends mean well. However, the support needed to cope with diagnosis and treatment sometimes is greater than that which is provided by loved ones.  Even though you are surrounded by friends and family who are offering to help you, you may still feel alone because you need the connection with someone who is also experiencing the disease. Ovarian cancer support groups are a supportive place for you to be cared for during your difficult journey of diagnosis and treatment. Studies show that support groups can help reduce anxiety and depression while improving your quality of life. 
Psychosocial Effects of Living With Ovarian Cancer
An ovarian cancer diagnosis can cause intense emotional suffering and distress, leading to a cascade of overwhelming psychological side effects that include:
Anxiety

Depression

Fear of dying

Concern about genetic inheritance of disease

Loss of femininity

Altered feelings about body

Fear of recurrence
Beyond the personal psychological effects, many women with cancer begin to feel socially isolated from workmates, friends, and family at the time when they need support the most. While family and friends often communicate supportive words and offers of help, many women find that there is a distance that grows in their relationships with their loved ones. Other women simply do not have proper social support systems in place and must bear the weight of diagnosis and treatment alone. These psychosocial effects combined with treatment side effects can ultimately lead to feelings of hopelessness and helplessness. Thankfully, ovarian cancer support groups can help you regain a sense of hope. 
Having a healthy social support system in place is wonderful for your mental and physical health. Social support helps you have higher self-esteem, decreases depression and anxiety, and improves your overall outlook on life. 
Regular participation in a cancer support group has been shown to reduce feelings of helplessness, hopelessness, anxiety, and depression in several research studies. Support groups offer you an opportunity to receive mutual support from other women going through a similar experience as you. Group members encourage each other through the difficult moments and provide a place of openness and understanding that people without cancer cannot offer. You may also gain new insights into treatment and give your own support to others who feel helpless with their new diagnosis. Further, you are introduced to people who act as a resource for valuable information about what to expect during treatment and treatment options you may have ot been introduced to by your physician. 
Obtaining Information Gives You Control Over an Overwhelming Situation
One of the more trying aspects of living with ovarian cancer is the effect treatment has on your self-image and sexual functioning. Surgery and chemotherapy can lead to hair loss, weight gain, and fatigue with physical abdominal scars and internal removal of organs that symbolize female identity. Women at all stages of ovarian cancer (diagnosis, treatment, recovery, and remission) report an increase in sexual problems and sexual dysfunction due to chemotherapy and surgically induced menopause. 
All of these challenges can have an intense impact on your body image and contribute to an overall feeling of loss of control. Furthermore, the emotional and psychological distress can push you into a place of despair.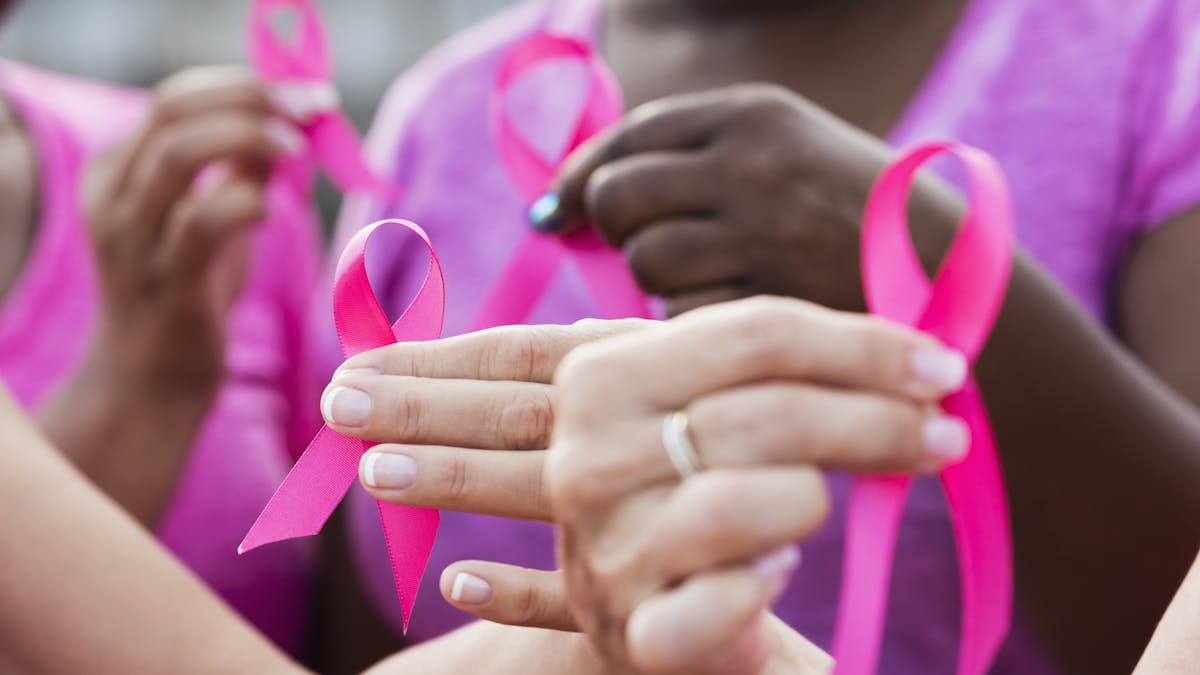 An important action you can do in these moments is to reach out for help. Support groups are a safe space for you to receive empathy and support from other women who can understand you and all the obstacles you are facing. Studies have shown that women in support groups are less depressed and less anxious, have better sexual relationships, and are involved in more leisure activities. Talking to other women who have gone through treatment offers you an opportunity to increase your knowledge about ovarian cancer and its treatment. Knowledge is empowering and gives you a sense of control over your illness.  
Women recently diagnosed with ovarian cancer often do not feel satisfied with the information provided by their healthcare team, especially in regards to the nonmedical and psychological aspects of diagnosis and treatment. Ovarian cancer support groups are typically made up of other women with ovarian cancer and oncology professionals. Women who join these groups find that they are able to talk to other women about important topics not discussed by their physicians, including:
Psychosocial topics

Emotional reactions to living with cancer

Alternative or complementary therapies

Coping and relaxation methods like yoga and art therapy
Studies show that having access to informational and psychosocial support systems will have a positive effect on your physical and mental health and improve your ability to function socially. You may find that after a few weeks of talking to other women in your support group that the overwhelming emotions subside and you have control over your life again.
Ovarian Cancer Communities and Hope
Being a part of an ovarian cancer support group is an uplifting experience that can give you hope. The emotional and informational support you share in the groups has been shown in several studies to lift depression and anxiety while giving you an improved outlook on life in general. These groups provide you an opportunity to listen to each other, talk, compare experiences, and laugh. In the connections, you build you may find that you exchange emotional support in several forms, such as:

Care

Consolation

Encouragement

Supportiveness

Understanding

Relief

Security

Hope
Ovarian cancer support groups are immensely helpful in the exchange of giving and receiving support. These communities help you to build confidence and offer guidance in problem-solving and coping skills. It is a mutual place of support where you can also be warmed by your ability to help other women during their difficult times. Knowing that the members of the group are living through a similar situation allows for a freedom of expression not felt outside of the group. In these spaces, you can feel accepted just as you are and laugh at considerably upsetting situations without worrying you are disturbing your family or friends. 
References
Ahlberg, K. (2006). The importance of participation in support groups for women with ovarian cancer. Oncology Nursing Forum, 33(4), E53-E61. Retrieved From EBSCO: https://web.s.ebscohost.com/ehost/pdfviewer/pdfviewer?vid=0&sid=d31e3ac7-0435-45f5-a0f7-5731db75f971%40redis
Lutgendorf, S. K., DeGeest, K., and Steve W. Cole. (2011, February). Social isolation is associated with elevated tumor norepinephrine in ovarian carcinoma patients. Brain, behavior, and immunity, 25(2), 250-255. Retrieved from PMC: https://www.ncbi.nlm.nih.gov/pmc/articles/PMC3103818/
Roland, K. B., Rodriguez, J. L., Patterson, J. R., & Katrina F. Trivers. (2013, June 13). A literature review of the social and psychological needs of ovarian cancer survivors. Psycho-oncology, 22(11), 2408-2418. Retrieved Wiley Online Library: https://onlinelibrary.wiley.com/doi/full/10.1002/pon.3322
***On the Aepios platform, members gain support from peers nationwide by sharing valuable real-world experiences, treatments, and outcomes for an expanding number of medical conditions.***